WL MARKERS
SERVICES

Milled Rumble Strips
MAIN OFFICE:
2834 Fisher Road
Columbus, Ohio 43204
P: 614-279-2544
WL Markers, Inc. is a Prime and sub contractor for State, City and County Transportation Departments Highway Contractors for Ohio, Indiana, Virginia, Maryland, Tennessee, Pennsylvania, Kentucky,
North Carolina & South Carolina.
WAREHOUSE:
411 Commerce Square
Columbus, Ohio 43228
P: 614-824-2735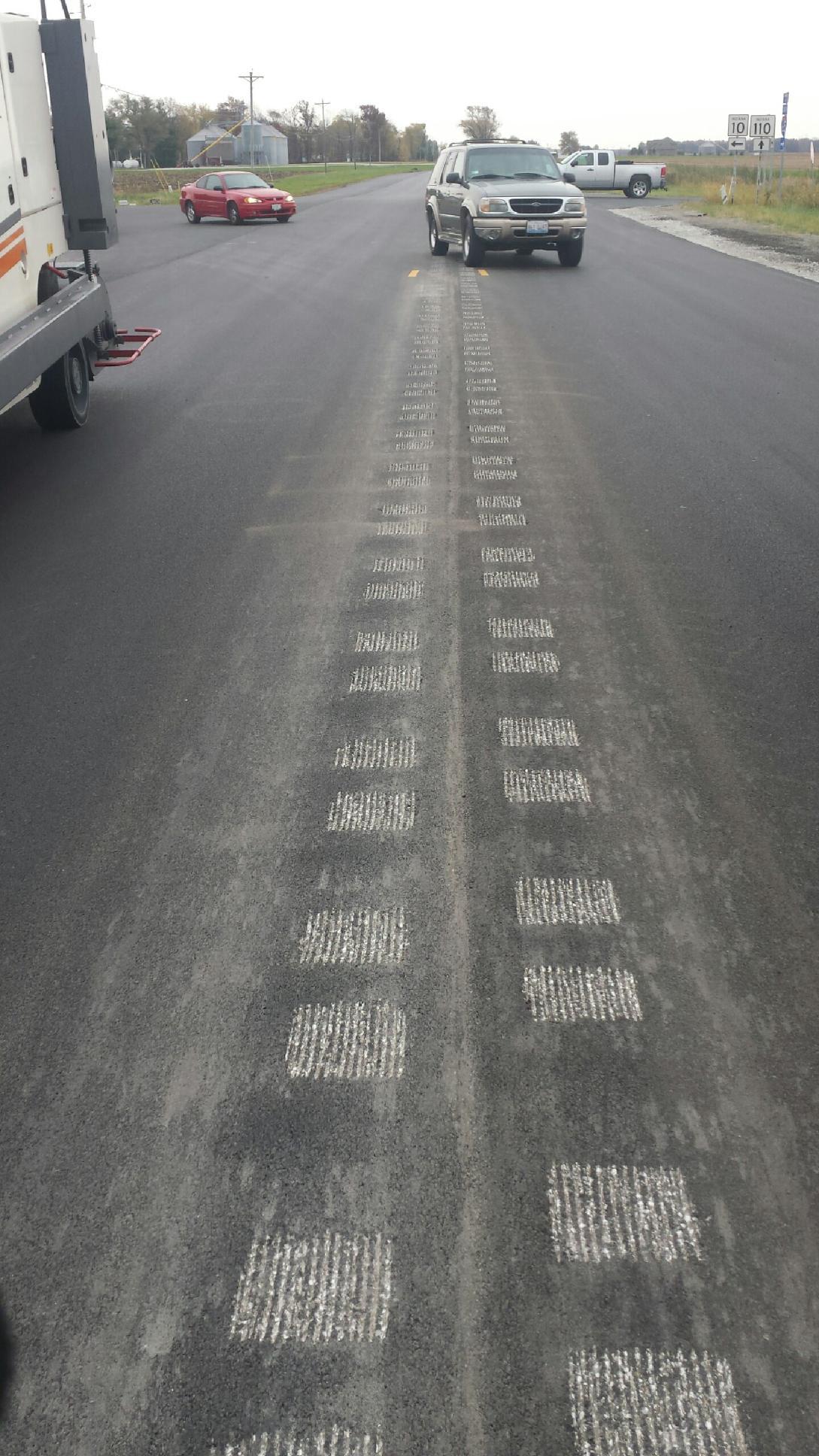 Starting with the 2014 Construction Season we have added Rumble Strip to our list of services. We have completed projects in North Carolina, Tennessee, Indiana and Ohio.

Some of the contractors we have worked with include: John R Jurgensen, Shelly Company, Walls Brothers Construction and Shelly & Sands in Ohio. In Indiana we have performed work for Gridlock Striping and Walsh Construction. In Tennessee work was performed for Hudson Paving and Lincoln Paving. Also we did work for Harrison Construction in North Carolina.

We do edgeline rumble stripes, Shoulder rumble strips and centerline rumble strips as needed.