WL MARKERS
HIGHWAY CONTRACTORS
WL Markers, Inc. is a Highway Contractor that performs work on roads including snowplowable, Lot inlaid markers, Raised Pavement Markers, Traffic Control Sales, Variable Message Boards, Changeable Message Signs and Qwick Kurb for state, city and counties across the Midwest, South and East Coast.

Established in 1999 WL Markers, Inc. has established itself as one of the top contractors in the pavement delineation industry. We team with Poly-Carb, Ennis Paint, and Ray-O-Lite to provide the best products in the industry. Our Rumble Strip Division has worked in all of the listed states and will be expanding into new states in 2020.

We have a fleet of over sixty specialty trucks with all the traffic control items needed to help you be successful. We use International, Kenworth and GMC trucks, Wirtgen W50DCi rumbler, along with many self-manufactured items!

Stay tuned for further information. Finally, we look forward to working with you and your organizations in the upcoming construction season!
WE NOW WORK IN
Ohio, Indiana, Virginia, Maryland, Tennessee, Pennsylvania, Kentucky,
North Carolina & South Carolina.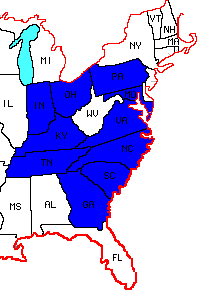 WE ARE PRE-QUALIFIED TO
do all of the services in all of those states.